Inshore Flats and Backcountry Fishing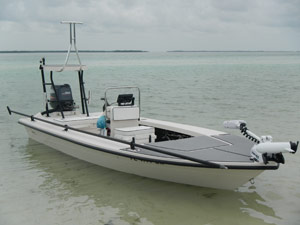 Big Pine Key and the lower Florida Keys offer a wide variety of inshore fishing opportunities. The Keys are world renowned for the variety, quantity and quality of gamefish that can be found in this unique island chain.
Florida Bay and the Keys shallow water estuaries serve as a permanent home to many sought after species as well as a nursery for many offshore varieties of sea life.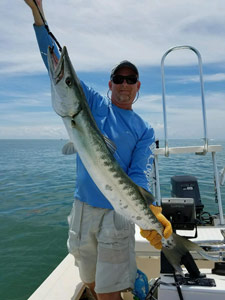 Big Pine Key inshore quarry include: Tarpon, bonefish, permit, snook, sea trout, cobia, jack crevalle, barracuda and sharks - just to name a few. Many of the aforementioned fish are available year round, but there are special times of the year when some of the fish can be found in great abundance. Capt. Jim often targets specific species during these times of plenty.
Bonefish
A favorite flats fishing target is the bonefish. Known for its lighting fast runs, the 'Grey Ghost' will provide plenty of adrenaline pumping action for even the most jaded fisherman. Bonefishing has often been compared to hunting, because the fish must be stalked with great care in order to avoid detection.
The Florida Keys offer endless other flats fishing opportunities. The key is an experienced guide, like Capt. Jim Peabody who has the local knowledge and experience.