Offshore Fishing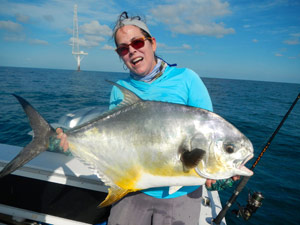 Whether you're a seasoned angler or a curious beginner, a day of offshore fishing in the Florida Keys will bring you in touch with nature's wild side.
The Florida Keys are known as the 'Sportfishing Capital of the World' – and for good reason. The local deep sea fishing waters are teeming with a large variety of gamefish, including Sailfish, blue or white Marlin, Dolphin (mahi-mahi), Tuna and Wahoo.
Most species are available year round but the spring and summer months see an influx of Dolphin – also known as mahi-mahi. While the fall and winter months see the action for Sailfish get red hot.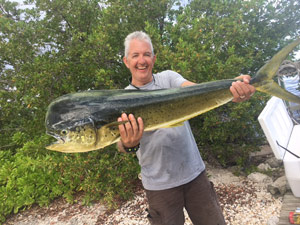 The Florida reef tract is the most extensive living coral reef system in North American waters and thethird largest system in the world. The largest barrier reef is Australia's Great Barrier Reef and the second largest is the Belizian barrier reef. As the only living coral reef in North America, the Keys have an immense ecosystem that attracts sea life, large and small.
The local reef habitats are also full of Grouper, King Mackerel, Yellowtail Snapper and a large variety of other Snappers.